We are looking forward to sharing some of our favourite stories and rhymes this year. We are starting the year with the stories of Bumble Bear, Little Red and the Very Hungry Lion, Grandad's Secret Giant, and Grandma Bird.
Weaving through the first term we will be reading extracts from The Great Fire of London by E Adams to link closely to our historical study of The Great Fire in 1666. KS1 will also be using a wide variety of non-fiction text, rhymes and poems throughout the term. In addition to daily reading, spellings and phonics (Year 1), English sessions incorporates the following:
KS1 Grammar: see the overview on the school website
Comprehension: small group and whole class tasks
Reading Eggs in class and at home
Creative writing challenge opportunities e.g. postcards and descriptions
Non-fiction writing opportunities e.g. captions and instructions
Mathematics
At Cinnamon Brow we use the Power Maths scheme as the main part of our teaching and learning plan.
In KS1 we are deepening our mathematical knowledge we have learnt during Reception and Year 1.
This term we will be working on:
Year 1
Place value of numbers 1-10
Addition and subtraction within numbers 1-10
Shape 2D and 3D
Mental maths and written journaling
Maths Talk
Maths Homework: In KS1 we ask that you continue to support us with multiplication knowledge by using Numbots and TTRockstars on a daily basis. We recommend 10 minutes each day.
Year 2
Counting, comparing and ordering numbers to 100.
Addition and subtraction of numbers within 100.
Number facts
Mental maths and written jounaling
Shape
Science
Plants A: The children will identify and name a variety of common wild and garden plants, including deciduous and evergreen trees in and around our local area. By the end of the unit, they will be able to identify, label and describe the basic structure of a variety of flowering plants, including trees.
Everyday Materials:
The children will distinguish between an object and the material from which it is made. By the end of the unit the children will have been taught to:
identify and name a variety of everyday materials, including wood, plastic, glass, metal, water, and rock.
describe the simple physical properties of a variety of everyday materials
compare and group together a variety of everyday materials on the basis of their simple physical properties
History
By travelling through time, beyond living memory, KS1 will discover what life was like in London during the year of The Great Fire of 1666. The children will discover the impact significant people and events that shaped our lives today.
Geography
We start the term by studying our class countries and capital cities: Paris, Rome and Berlin.
During the Autumn Term, the children will identify characteristics of the 4 countries and capital cities of the United Kingdom and its surrounding seas using aerial photographs, maps and images. They will recognise landmarks and simple human and physical features; devise a simple map; and use and construct basic symbols in a key.
Heartsmart means being smart with our hearts. The life of our heart affects the whole of our life. Loving yourself and others is the most powerful way to live and it's the best way to create true friendship. We become powerful when we love ourselves and when we love others.
HeartSmart is about putting good things into our heart so that good things come out. It's about watching what we allow in and thinking about how we let what's in come out.
Don't forget to let love in!
Letting other people's love in to our heart makes our hearts stronger. Loving ourselves no matter what, makes our heart stronger. If we want to live well and if we want to love others it all starts with us loving ourselves and that means letting love in.
Music
In KS1 we use the Charanga music scheme. The curriculum aims to create a love of music through listening, appraising, performing and composing within different musical genres. We teach our music curriculum in blocks of time over a two-year rolling cycle, allowing for the progression and development of each individual child's musicality and skills. This term we are using the unit called Hands Feet Heart. This unit celebrate music from South Africa through listening and playing rhythms, songs and composing using a variety of instruments
PE
At Cinnamon Brow we use the Jazmine Real PE scheme of work. This term we are working on personal and social skills
Paris and Rome have PE on Tuesdays
Berlin has PE on Thursdays
Children must come to school dressed in school PE kit on their PE day.
Art
Explore primary colours and how to use these to create secondary colours
Experiment with colour to create tints and tones
Explore and create warm and cold colours Use their colour mixing skills to create a Great Fire of London image
DT
Structures: To design and build solid structures with a specific design criterion linked to one of our units of work this term.
How you can support us
Reading
Reading with your child is the most important thing you can do to support their learning at home.
Please read with your child at least five times a week, and record this using the Go Read app.
Your child's Reading Eggs password is on the first page of their reading diary. If you have any trouble signing in online, please ask your class teacher for support.
We are all taking part in the Round the World Reading Challenge which allows your child to 'travel' to new world destinations each time they read at home at least five times a week for ten weeks. Don't forget, Reading Eggs will count as a read and make sure you record any additional books you read at home together! Let's get reading!
Maths at home
Research shows that completing maths activities little and often is the best way to retain recall skills.
Here are some of the maths activities you can access online: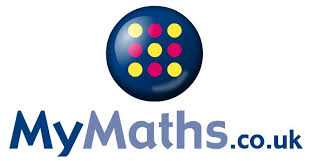 Key Information
Please make sure that children arrive in school at their alloted time, wearing the correct full school uniform and black school shoes. We also ask that the bags provided by school (book bags in EYFS and KS1) are the only bags brought into school.
To keep our pupils hydrated, please make sure your child has a fresh water bottle containing still clear water. Unfortunately, we do not have many spare drinking bottles or cups in school.
Bagels will be provided by school at the start of each day. In addition to this, toast can be ordered via parent pay. This will be ready for morning playtimes.
Outdoor Learning
Outdoor learning will take place in set blocks of time on Fridays. For your child to take an active part in outdoor learning it is essential they have warm waterproof outdoor clothing and boots to change into.
The following dates are subject to change. Please check the weekly newsletter and school PING for up-to-date sessions.
Paris: 9th September, 16th September, 23rd September and 30th September
Rome: 7th October 14th October, 21st October and 4th November
Berlin: 11th November, 18th November, 25th November and 9th December
Class Team
Mrs Quinn
Teaching Assistant: Mrs Rowlands
SEN Teacher: Mrs Tilley